Sheep Hunting
Directory of 2 Sheep lodges, guides and outfitters in .
P.O. Box 7, Meadow Lake, S9X 1Y1
Phone 1: (306) 236-2131
Known for its old, heavy based rams, the Blackstone area has excellent potential for harvesting the trophy of a lifetime. Mineral licks throughout the region help contribute to exceptional horn growth, producing several award winning rams over the years. We have a healthy population of both Dall and Fannin sheep, with a wide range of colouring. Some of the Fannins are quite dark, having the appearance of a true Stone sheep, a common trait in the Blackstone area. In the last few years about 75% of the rams taken have been Fannin. We strive to take the oldest rams possible, whether they be heavy and broomed, or a long and wide flaring ram. In any case, our average age over the years has been at the 10 year mark, with an average horn length of 37 inches. Whether this is your first sheep hunt or you're working on a collection, you can be assured that we will try our best to see that you have a chance at a great ram.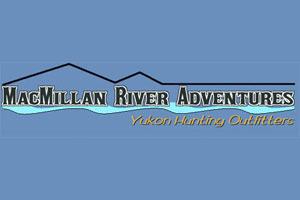 Box 458 , High Prairie, T0G 1E0
Phone: (780) 523-4455
MacMillan River area stone sheep have superior genetics for horn growth. Young rams with horn length exceeding 38" is common, mature rams up to 45" have been harvested. MacMillan River Adventures has a self imposed quota and a minimum 8 1/2 year age requirement. By following our guidelines we are ensuring a continued resource of mature Stone sheep for our clients.